Scandlines has ordered a new zero emission freight ferry for the Puttgarden-Rødby route. The ferry will be inserted in 2024 and will launch the next generation of ferries on the route.
The ferry will be built at the Cemre Shipyard in Turkey in close cooperation with Scandlines' experts.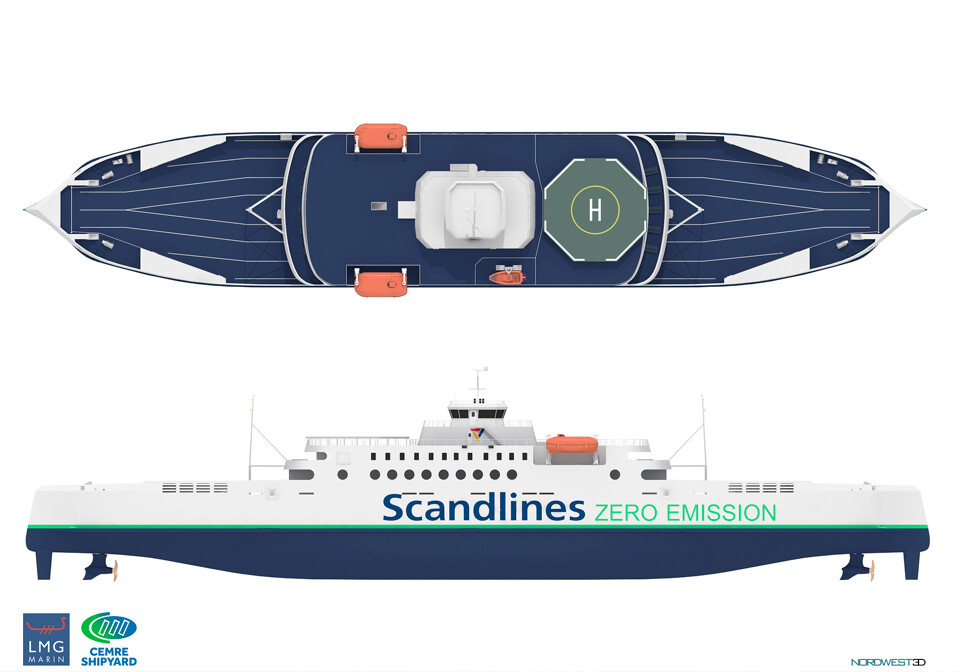 Increased freight capacity
The new vessel increases the current capacity to transporting freight units by 23 percent on the route
The new freight ferry will be able to transport lorries on both the upper and lower decks. Therefore the berths in Puttgarden and Rødby must be rebuilt to also load lorries on the upper deck.
Green energy
The new ferry will initially charge in Rødby and in the longer run in Puttgarden as well when a good solution has been found for the purchase of green electricity.
Already in 2019, Scandlines invested in a 50 kV / 25 MW power cable to the harbour in Rødby. This cable will now be extended to the ferry berths, where a transformer and charging station will be installed.
Zero emission
With a crossing time of one hour, the ferry is emission free. It can also be operated as a hybrid ferry and then the crossing time is 45 minutes
Scandlines' is working on being able to operate completely emission-free within few years, initially on Puttgarden-Rødby. By investing in the new emission-free ferry, we have taken an important step towards achieving this goal.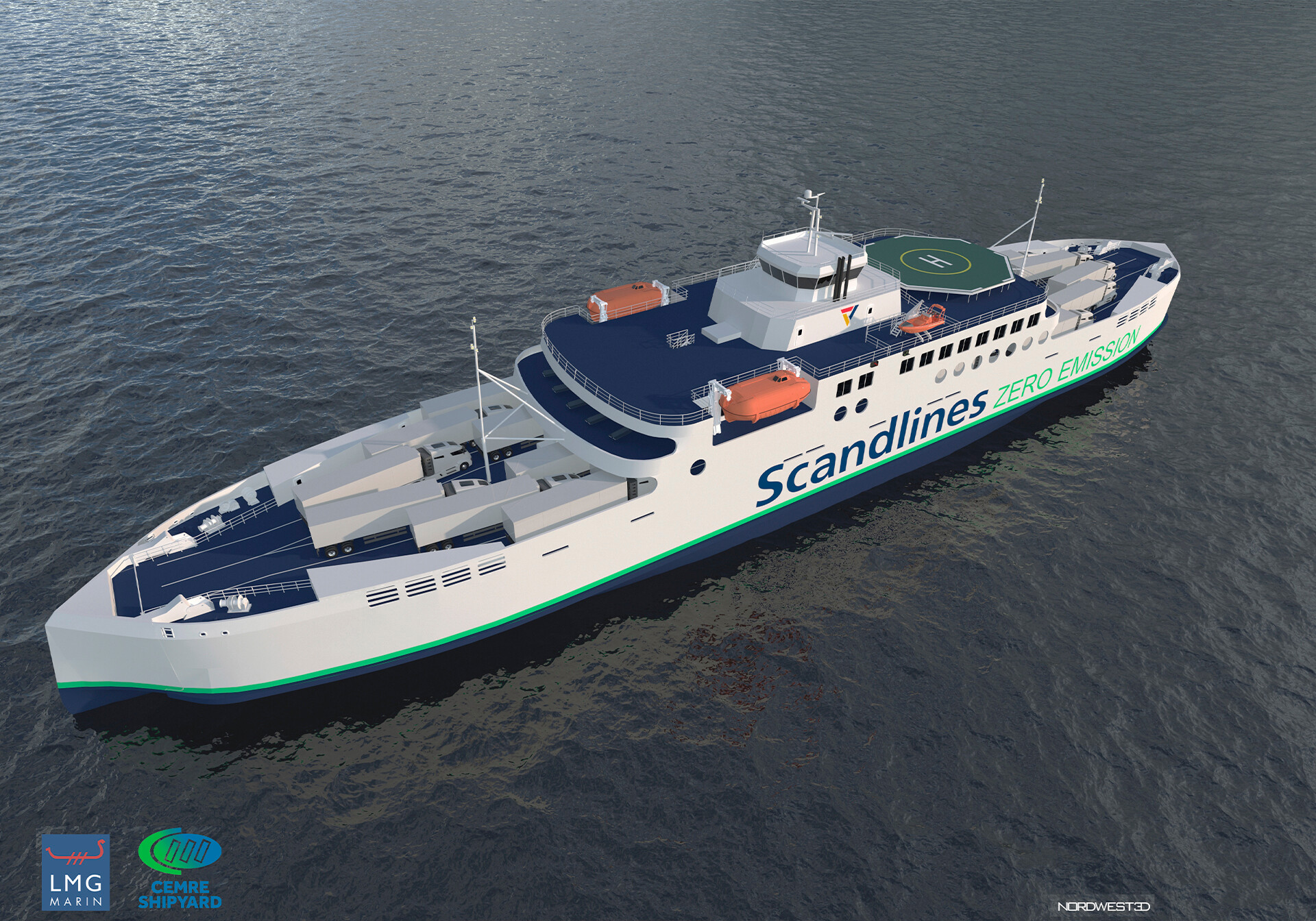 Data for zero emission freight ferry for the Puttgarden-Rødby route:
Length: 147.4 m
Breadth: 25.4 m
Design draft: 5.30 m
Freight capacity: 66 freight units (abt. 1,200 lane metres)
Max. number of passengers: 140
Service speed: 10 knots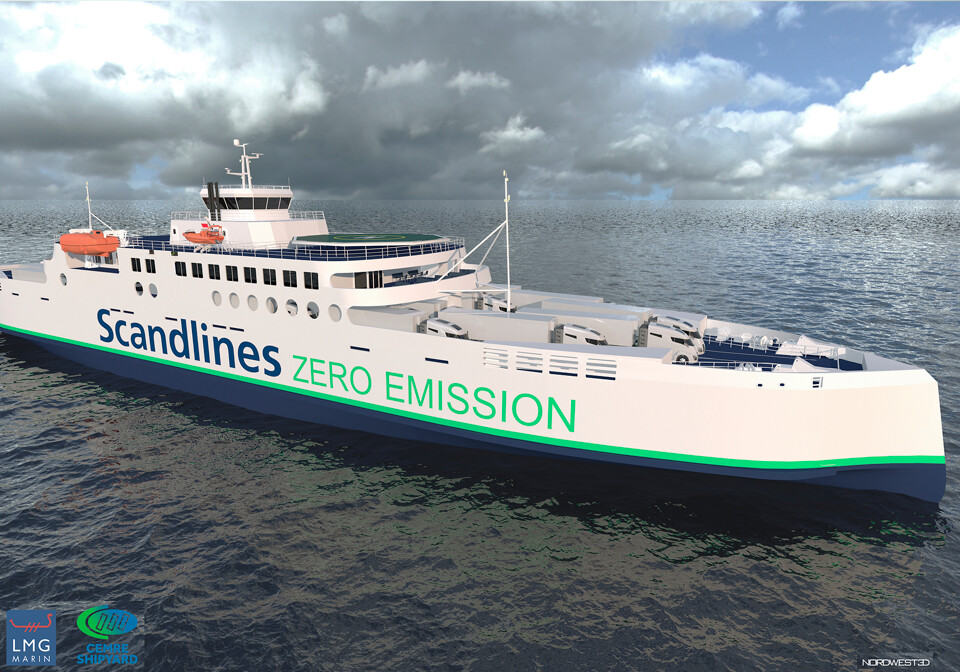 By investing in the new emission-free ferry, we have taken an important step on our green journey